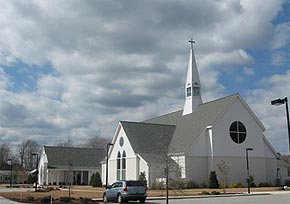 Church Project Completed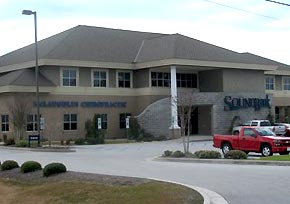 Bank Project Completed

About W.F. Loyd Painting, Inc.
Mr. Loyd began his painting company in Virginia in 1975 at the age of 21. A friend's suggestion prompted his move to Carteret County and his first "big break" came in the early 1980's when he was contracted to paint the Beacon's Reach project in Pine Knoll Shores. Commercial and military base work followed as the business grew.
Mr. Loyd's reputation for providing quality and professional workmanship is very well known. His reputation for giving back to the community is very apparent in his provision of painting services for free to his church, the Broad Street Clinic and many other organizations.  He has received recognition from the Council on the Arts and Humanities for "enrichment of the cultural environment of N.C. by helping provide opportunities for all citizens to experience arts and humanities." 
In September of 2009 Mr. Loyd was nominated and won the Gordon Seaman Award from the Carteret County Chamber of Commerce for the SKILLED TRADES PROFESSIONAL OF THE YEAR.
Our employees are trained, qualified professionals that will work with our clients to provide quality service and products for maximum durability.
Completed Projects include:
Osprey Training Facility, New River Air Station
Youth Center, Cherry Point, N.C.
Hangars 188, 1645, 1667, 1701,Cherry Point, NC
Child Care Center, Cherry Point, NC
H1 Command Center, Camp Lejeune, NC
Labor Delivery Renovation Naval Hospital, Camp Lejeune, NC
Post Office, Havelock, NC
Latter Day Saints Churches: Havelock, Jacksonville, Harkers Island, NC
United Methodist Church, Morehead City, NC
All Saints Church on McCabe Road, Morehead City, NC